Gutter Cleaning Great Dunmow
MXD Window Cleaning also clean gutters and UPVC plastics such as your soffits and fascias.
We provide gutter cleaning services to the residents of Great Dunmow, Bishops Stortford, Takeley, Little Easton, Felsted, The Rodings, Thaxted, Saffron Walden, Stansted, Hatfield Heath, Hatfield Broad Oak and other local surrounding areas.
Finding a reputable company that takes pride in its work can be tricky which is why we take pride in our customer Google 5 star reviews which you can see more of here. Our team takes great care when working on our customer's homes and we always aim to give our domestic and commercial gutter cleaning customers totally delighted.
Professional Gutter Cleaning
As a modern gutter cleaning company, we have invested in the best equipment so we can supply a top-class gutter cleaning service for all of our customers. We are fully insured for gutter cleaning services on domestic and commercial buildings.
Gutter cleaning with a vacuum ensures that a thorough gutter clean has been completed and every last piece of debris including from the downpipes has been removed from the customer's gutters. Our gutter cleaning service is in demand all year round as gutter maintenance is not just a seasonal task.
How does a gutter vacuum work
Our Predator gutter vac has 3 powerful separate motors which combine to create a very powerful tool against blocked gutters and blocked downpipes.
We use a specially designed sectional lightweight pole with various custom shaped nozzles on the business end to remove moss, bits of roof tiles, leaves, grass and all sorts of debris from your gutters.
This tool definitely brings our gutter cleaning service to a higher level – just like how far we can now reach. Cleaning gutters over a conservatory is no longer a problem as we just use more section until we can reach the gutters over the conservatory.
How often should you get your gutters cleaned?
Gutter cleaning maintenance should be done regularly and we suggest that you should have a gutter cleaning professional check them at least once a year. Having your gutters checked over on a regular basis will ensure the gutters don't become blocked with leaves and moss and start to overflow which will lead to damp, possibly water ingress into your property and eventually damage that will be costly to repair.
Commercial Gutter Cleaning Services
Our gutter cleaning service also includes cleaning commercial property guttering. Gutters on commercial warehouses and other commercial premises must have a documented clean for insurance purposes and we can help with a regular pre-booked gutter cleaning visit. Please call to arrange a site visit for a quote.
Professional UPVC Cleaning
UPVC cleaning of the gutter exterior, soffits and fascias is an option that some customers add to our gutter cleaning service. UPVC overtime can become covered in green and black algae that makes your plastics old and uncared for. Visit our UPVC Cleaning page to find out more.
How do I get a quote?
For our regular Great Dunmow window cleaning customers, we can give you a gutter cleaning quote next time we are at your home cleaning your windows. You can phone us or go to our contact us page and complete your information and we will reply within 24 hours.
Customer Satisfaction is our Job 1
MXD Window Cleaning has built their business from word of mouth and personal recommendation. We work hard to keep all of our customers satisfied.
Whether its window cleaning on a residential property or a commercial window cleaning contract, we always go above and beyond. We are not happy until you; the customer is delighted.
We have invested in the latest pure water window cleaning equipment to ensure we can complete all of our window cleaning work from the ground's safety. We can reach those inaccessible windows up to 50 feet from the ground.
Velux skylights and those windows over a conservatory are no longer a problem. Talking about conservatories, we can also clean your conservatory top to bottom and inside out – please ask us for a quote on our next visit.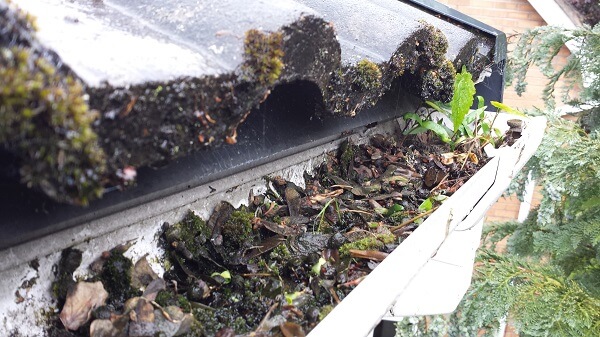 Gutter Cleaning Great Dunmow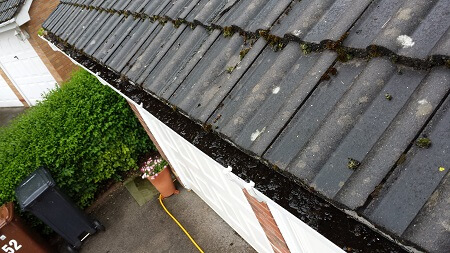 Gutter Cleaning
Got questions?
Our goal is to provide the best customer service and to answer all of your questions in a timely manner.
1. How long have you been cleaning windows?
MXD was setup in 2020 and we have been providing window cleaning services for over 10 years.
2. How do I pay for my home cleaning?
We only accept – go cardless / bacs / cash / cheques.
3. Do I need to be home during the cleaning?
You don't need to be home for us to carry out our cleaning work, we will give you a courtesy call the evening before to arrange if required.
They trust us
Nothing is more important to us than your satisfaction. You will be happy with the quality of our cleaning services.
Call Us Today For A FREE Quote
Our goal is to answer all your questions in a timely manner.